HiPACC Data Science Press Room. From: UCLA
The Data Science Press Room highlights computational and data science news in all fields *outside of astronomy* in the UC campuses and DOE laboratories comprising the UC-HiPACC consortium. The wording of the short summaries on this page is based on wording in the individual releases or on the summaries on the press release page of the original source. Images are also from the original sources except as stated. Press releases below appear in reverse chronological order (most recent first).
October 31, 2014 — $9 million gift from alumnus B. John Garrick launches Institute for the Risk Sciences at UCLA Engineering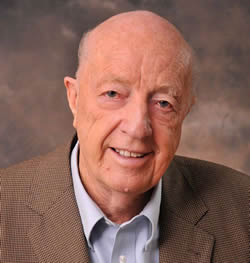 B. John Garrick. Credit: Garrick family
UCLA 10/31/2014— UCLA 10/31/2014—UCLA engineering alumnus B. John Garrick and his wife, Amelia Garrick, have committed $9 million to launch the B. John Garrick Institute for the Risk Sciences at the UCLA Henry Samueli School of Engineering and Applied Science. The Garrick Institute will provide new knowledge and technology to assess and manage risks in order to save lives, protect the environment, and protect property from large-scale threats. The institute will improve preparation and response to threats including earthquakes, volcano eruptions, tsunamis, shifts caused by climate change, and the consequences associated with major accidents at industrial plants. It also will focus on resilience and reliability engineering, fields dedicated to preventing failures of complex systems and managing major disruptions. The institute will build on Garrick's pioneering work in the discipline. For more than 50 years, he has played a leadership role in developing tools for risk analysis, probability theory, systems engineering and related fields. In 1993, he was elected to the National Academy of Engineering, the highest honor for a U.S. engineer. Garrick is the author of the book Quantifying and Controlling Catastrophic Risks.
October 9, 2014 — UCLA receives $11 million grant to lead NIH Center of Excellence for Big Data Computing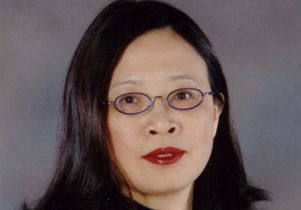 Peipei Ping, principal investigator for UCLA's new Center of Excellence for Big Data Computing. Credit: UCLA
UCLA 10/9/2014—The National Institutes of Health (NIH) has awarded UCLA $11 million to form a Center of Excellence for Big Data Computing. The Center will develop new strategies for mining and understanding the mind-boggling surge in complex biomedical data sets. The grant to UCLA was part of an initial $32 million outlay for the NIH's $656 million Big Data to Knowledge (BD2K) initiative. As one of 11 centers nationwide, UCLA will create analytic tools to address the daunting challenges facing researchers in accessing, standardizing and sharing scientific data to foster new discoveries in medicine. Investigators also will train the next generation of experts and develop data science approaches for use by scientists. A key focus for the UCLA center will be creating and testing cloud-based tools for integrating and analyzing data about protein markers linked to cardiovascular disease. The center's findings will help shape guidelines for future data integration and analysis, and the management of data from electronic health records.
September 3, 2014 — UCLA-led consortium to focus on developing a new architecture for the Internet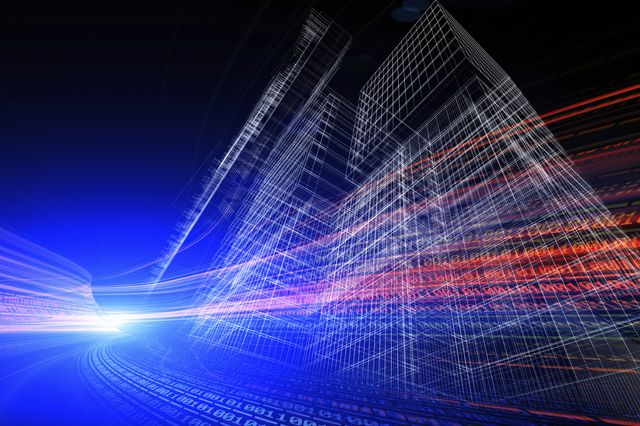 UCLA 9/3/2014—Launching a critical new phase in developing the Internet of the future, UCLA will host a consortium of universities and leading technology companies to promote the development and adoption of Named Data Networking (NDN). NDN is an emerging Internet architecture that promises to increase network security, accommodate growing bandwidth requirements and simplify the creation of increasingly sophisticated applications. The NDN team's goal is to build a replacement for Transmission Control Protocol/Internet Protocol (TCP/IP), the current underlying approach to all communication over the Internet. NDN leverages empirical evidence about what has worked on the Internet and what hasn't, adapting to changes in usage over the past 30-plus years and simplifying the foundation for development of mobile platforms, smart cars and the Internet of Things—in which objects and devices are equipped with embedded software and are able to communicate with wireless digital networks.
August 13, 2014 — UCLA professor develops digital resources for study of ancient Egypt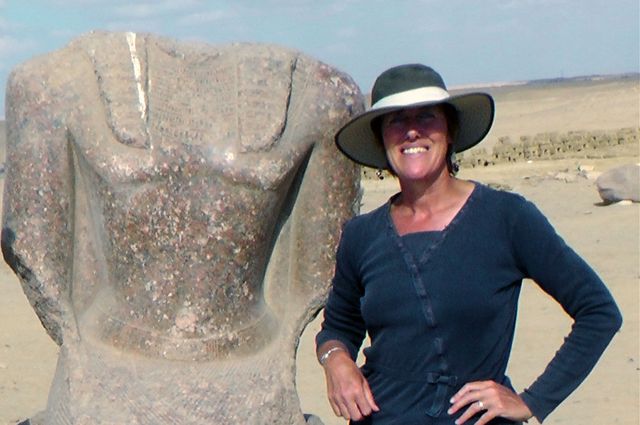 Willeke Wendrich stands with a headless statue of Ramses at Karanis, an archaeological site in the Fayum Oasis, located 62 miles southwest of Cairo. She has a long-running excavation and site-management project there. Credit: Fatma Faroux
UCLA 8/13/2014—Willeke Wendrich, a faculty member in UCLA's Department of Near Eastern Languages and Cultures, is spearheading several digital humanities projects centered on Egypt. Helping her achieve her research goals have been the consultants and technologists of UCLA's Institute for Digital Research and Education (IDRE). Realizing the need for an online encyclopedia for archaeologists, Wendrich applied for a National Endowment for the Humanities (NEH) grant to launch the UCLA Encyclopedia of Egyptology. Wendrich is also immersed in The Digital Karnak project, which enables users to virtually explore one of the world's most expansive temple complexes in Egypt. Wendrich chairs the editorial board of the Cotsen Institute of Archaeology Press and serves on the executive committee for IDRE's Humanities, Arts, Architecture, Social and Information Collaborative.

August 12, 2014 — Longtime UCLA professor earns highest honor in applied mathematics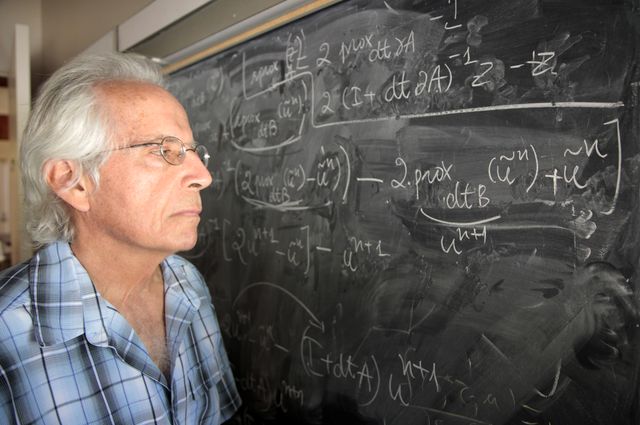 UCLA professor Stanley Osher. Credit: Christelle Nahas/UCLA Newsroom
UCLA 8/12/2014—Stanley Osher, UC Los Angeles professor of mathematics and former director of applied mathematics, is the third person ever to be awarded the prestigious Gauss Prize, the highest honor in applied mathematics. Osher has collaborated with colleagues in a wide range of fields and the mathematical techniques he has pioneered have been highly influential. The results of his research have improved MRI scans and medical image analysis, advanced computer chip design, helped law enforcement agencies combat crime, enhanced computer vision, provided new ways to forecast weather and identify the source of earthquakes, and even revolutionized computer modeling for the design of supersonic jets.
July 31, 2014 — UCLA Engineering to lead new NSF-funded cybersecurity research center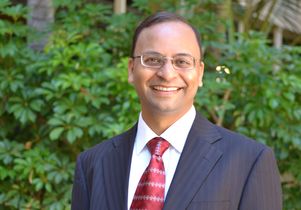 Amit Sahai, director of the Center for Encrypted Functionalities. Credit: UCLA Engineering
UCLA 7/31/2014—The UCLA Henry Samueli School of Engineering and Applied Science is leading a new multi-institution research center on cybersecurity that is funded by a five-year $5 million grant from the National Science Foundation. The Center for Encrypted Functionalities, which opened July 31, will advance the study of a technique called program obfuscation: the use of new encryption methods to make a computer program, and not just its output, invisible to an outside observer, while preserving its functionality, or the way it works. The center—a collaboration among researchers at UCLA, Stanford University, Columbia University, the University of Texas at Austin, and Johns Hopkins University—is headed by Amit Sahai, UCLA professor of computer science. Last year, Sahai and colleagues devised the first mathematically sound approach to encrypting functionalities, a breakthrough that could reshape the way we think about security and computation. Their innovative approach uses a "multilinear jigsaw puzzle" approach, so an unauthorized user trying to find out how a protected piece of software worked would find only nonsensical jumbles of numbers.

July 21, 2014 — UCLA faculty contribute to international study on the biology behind schizophrenia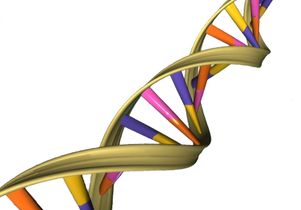 UCLA 7/21/2014—UCLA researchers were part of a multinational effort that has identified more than 100 locations in the human genome associated with the risk of developing schizophrenia. The study, the largest genomic study published on any psychiatric disorder to date, provides important new insights about the biological causes of schizophrenia, and it could lead to new approaches to treatment. The authors analyzed more than 80,000 genetic samples from people with and without schizophrenia. They identified 108 specific locations in the human genome associated with risk for schizophrenia, 83 of which had not previously been linked to the disorder. The study was conducted over several years by the Schizophrenia Working Group of the Psychiatric Genomics Consortium; it included 55 datasets from more than 40 different contributors. The report was published in the July 22 online edition of the journal Nature.
July 18, 2014 — UCLA-led effort to improve medical computing gets $3M boost from public-private partnership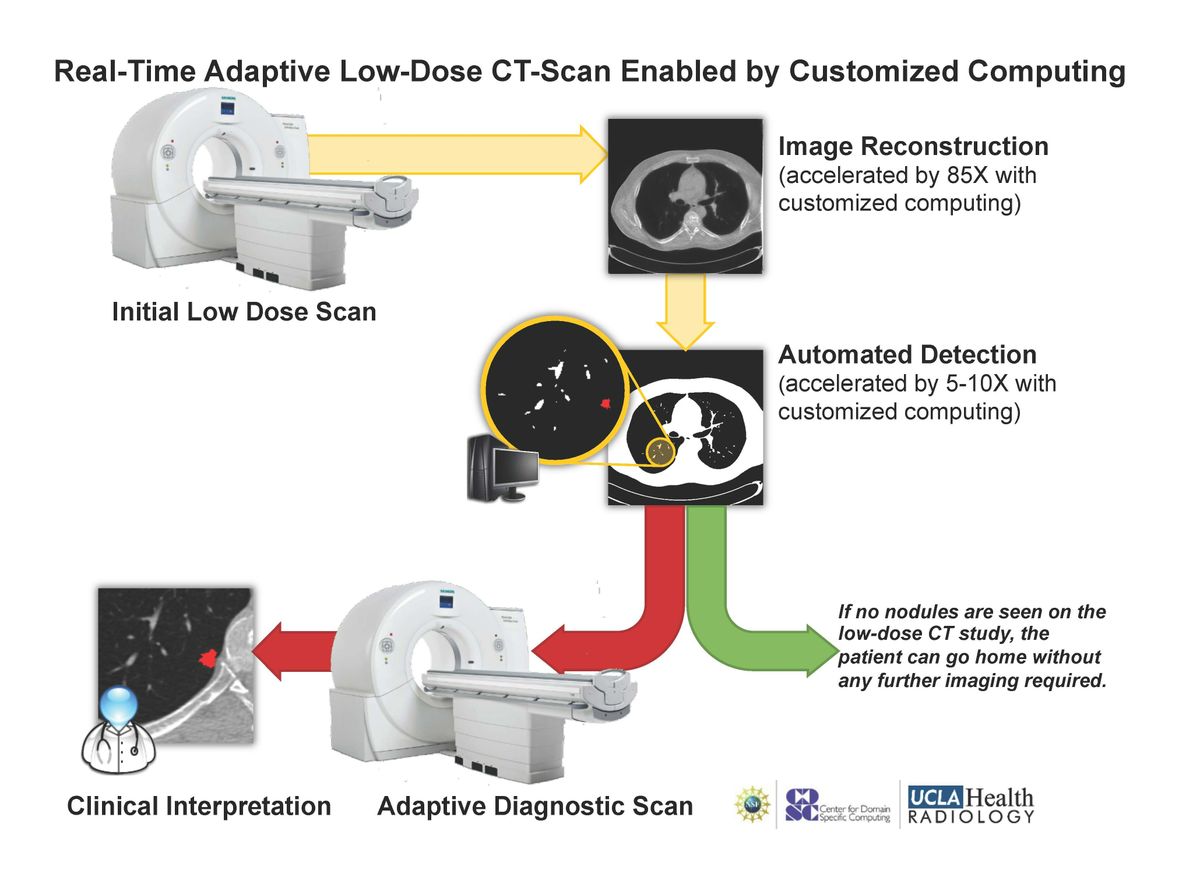 How domain-specific computing can reduce radiation risk from CT scans. Credit: Center for Domain-Specific Computing
UCLA 7/18/2014—A group that designs high-performance, customizable computer technologies to improve health care has received a $3 million grant from a public-private partnership between the National Science Foundation and semiconductor giant Intel Corp. The award will help further the long-term efforts of the group, which aims to speed up the computing side of medicine through innovations in what is known as domain-specific computing. Their research has the potential to reduce dangerous radiation exposure during CT scans and lead to the development of patient-specific cancer treatments. In developing their health care computing innovations, the UCLA-led researchers have focused on domain-specific computing, which has significant advantages over general-purpose computing in medical applications. In domain-specific computing, researchers create custom hardware that can solve a range of related problems within a particular area or domain with high efficiency and flexibility.
June 16, 2014 — UCLA Engineering to lead NSF project to improve timekeeping for 'Internet of Things'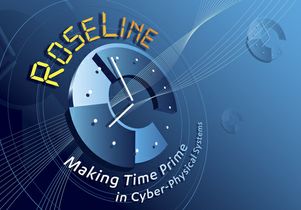 Credit: HauChee Chung
UCLA 6/16/14— Timekeeping presents a particular challenge in the emerging field of cyber-physical systems (CPS)—often called the "Internet of Things"—in which objects and devices are equipped with embedded software and are able to communicate with and be controlled by wireless digital networks. Such cyberphysical devices depend on precise knowledge of time in order to infer location, control communications, and accurately coordinate activities in a broad and growing range of applications: autonomous cars and aircraft autopilot systems, advanced robotic and medical devices, energy-efficient buildings, and an array of other industrial initiatives. The National Science Foundation (NSF) has announced a $4 million "Frontier" award to a team based at UC Los Angeles that will tackle the challenge of timekeeping in cyberphysical systems. The research team's Roseline project, headquartered at the UCLA Henry Samueli School of Engineering and Applied Science, will work to improve the accuracy, efficiency, robustness and security with which computers maintain their knowledge of physical time and synchronize it with such networked devices.
June 4, 2014 — UCLA researchers create nanoscale structure for computer chips that could yield higher-performance memory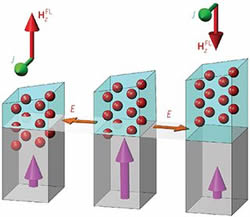 Illustration of a new structure developed by UCLA researchers for more energy-efficient computer chips. The arrows indicate the effective magnetic field due to the structure's asymmetry. Credit: UCLA Engineering
UCLA 6/4/14—Researchers at UC Los Angeles have created a nanoscale magnetic component for computer memory chips that could significantly improve their energy efficiency and scalability. The design brings a new and highly sought-after type of magnetic memory one step closer to being used in computers, mobile electronics such as smart phones and tablets, as well as large computing systems for big data. The innovative asymmetric structure allows it to better exploit electrons' spin and orbital properties, making it much more power efficient than today's computer memory.
May 13, 2014 — Scientists reveal structural secrets of enzyme used to make popular anti-cholesterol drug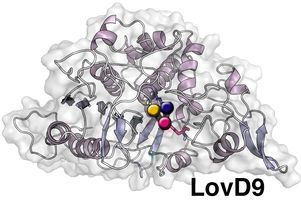 Representation of the chemical structure of the mutated enzyme LovD9 Credit: UCLA/Codexis
UCLA 5/13/14—In pharmaceutical production, identifying enzyme catalysts that help improve the speed and efficiency of the process can be a major boon. Figuring out exactly why is an altogether different quest. In 2011, UCLA scientists and colleagues discovered that a mutated enzyme could help produce the cholesterol-lowering drug simvastatin (Zocor) far more efficiently than the natural, non-mutated version of the enzyme. But no one quite knew why, until another team of UCLA researchers cracked the mystery. Using a combination of experimental measurements and extensive computer simulations, the multidisciplinary team of researchers uncovered important structural features hidden in the modified enzyme that helped them unlock the secret of its efficacy.
May 8, 2014 — The revolution will be printed in 3-D
Three graduate students in architecture and urban design created a prototype of a 3-D-printed wrist splint, which could be used for quick, inexpensive and customized medical relief. Credit: UCLA Architecture and Urban Design
UCLA 5/8/14—Three-dimensional printing is an increasingly important tool for industry and research, and the terminology as well as the technology is creeping into the consumer market. But what is it? And how are UCLA faculty and students using it to create everything from bone splints to stunning fashion? The digital revolution has given us 24/7 access to every conceivable piece of information we might need (and much that we don't). You say you want a new revolution? Some believe we may be on the verge of one that's analogous: the ability to print anything, any time — not on paper, but in three dimensions. Shoes. Toys. Jewelry. Prosthetics. Pizzas. Apartments. (Yes, you can print yourself an apartment.)
April 18, 2014 — UCLA to host 'Mathematics of Politics' workshop, April 22–23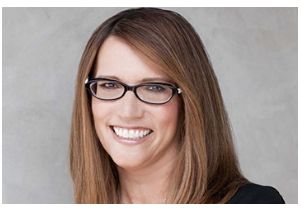 UCLA professor Lynn Vavreck
UCLA 4/18/14 — A UCLA workshop April 22 and 23 called "Mathematics of Politics" will address how data analysis based on sophisticated mathematics is reshaping political campaigns. Sponsored by UCLA's Institute for Pure and Applied Mathematics, the workshop will bring together researchers and practitioners from mathematics, statistics, computer science, electrical engineering, political science and other fields.
February 26, 2014 — February 26, 2014 — Twitter 'big data' can be used to monitor HIV and drug-related behavior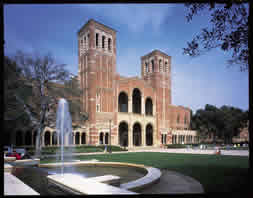 UCLA 2/26/14 — Real-time social media like Twitter could be used to track HIV incidence and drug-related behaviors with the aim of detecting and potentially preventing outbreaks, a new UCLA-led study shows. The study, published in the peer-reviewed journal Preventive Medicine by authors from UCLA's Center for Digital Behavior, suggests it may be possible to predict sexual risk and drug use behaviors by monitoring tweets, mapping where those messages come from and linking them with data on the geographical distribution of HIV cases. The use of various drugs had been associated in previous studies with HIV sexual risk behaviors and transmission of infectious disease.